Powerful programs customized for your business
Bryan Dodge is one of the nation's leading educators. Dedicated to empowering people to be their best, Bryan is an expert on the topics of upward career growth, awakening potential, building loyal and committed teams, developing sales savvy, win-win negotiating, and balancing work and family.
Bryan offers targeted programs to meet his client's needs. Bryan doesn't believe in boilerplate presentations centered on a limited number of topics. Instead, he offers meeting planners flexibility and versatility:
Bryan's areas of expertise include:
Leadership
Communication
Team Building
Time Management
Goal Setting and Achieving Goals
Negotiation
Consultative Salesmanship
All Aspects of Personal and Professional Development
Bryan will create a customized program to reflect a meeting's theme or a client's desired message!
In every presentation, Bryan gives his clients an inspiring, educational and actionable experience. Bryan blends an engaging, energized approach with practical techniques and tools that empower them to immediately start tapping their full potential.
Bryan has delivered thousands of presentations nationwide
Bryan Dodge is the bestselling author of "The Good Life Rules: 8 Keys to Being Your Best at Work and at Play," published by McGraw-Hill, and co-author of "Becoming the Obvious Choice: A Guide to Your Next Opportunity." Bryan's new book "The Principles of an Unstoppable Family Business: How Successful Family Businesses Think and Grow" will be released May 29th, 2018.
Bryan has delivered thousands of presentations over the past 25+ years, to clients as diverse as Fortune 500 corporations, community organizations, and small family-owned businesses. He has also hosted the "Build a Better You" radio program, which aired on WBAP 820 AM and KLIF 570 AM News. Bryan Dodge is the founder of Results, Inc., a company aimed at promoting educational seminars throughout the United States and Canada. Bryan sold the business to focus on sharing his experiences and knowledge directly with audiences nationwide.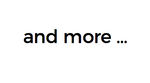 What are people saying about Bryan Dodge?
"I have attended many seminars over my 32-year career and was expecting the usual presentation. I was very pleasantly surprised! Bryan gave one of the best inspiration and thought-provoking seminars I have ever attended."
Richard Veenhoven, ChFC
SVP Wealth Management
West Michigan Community Bank
"I have heard Bryan speak 5 times and each time I gain some new insight from him. Our clients got a tremendous take-home value from our conference in September and it would be impossible to measure the positive impact."
Wayne Croswell
Texas Tire Dealers Association
Irving, TX